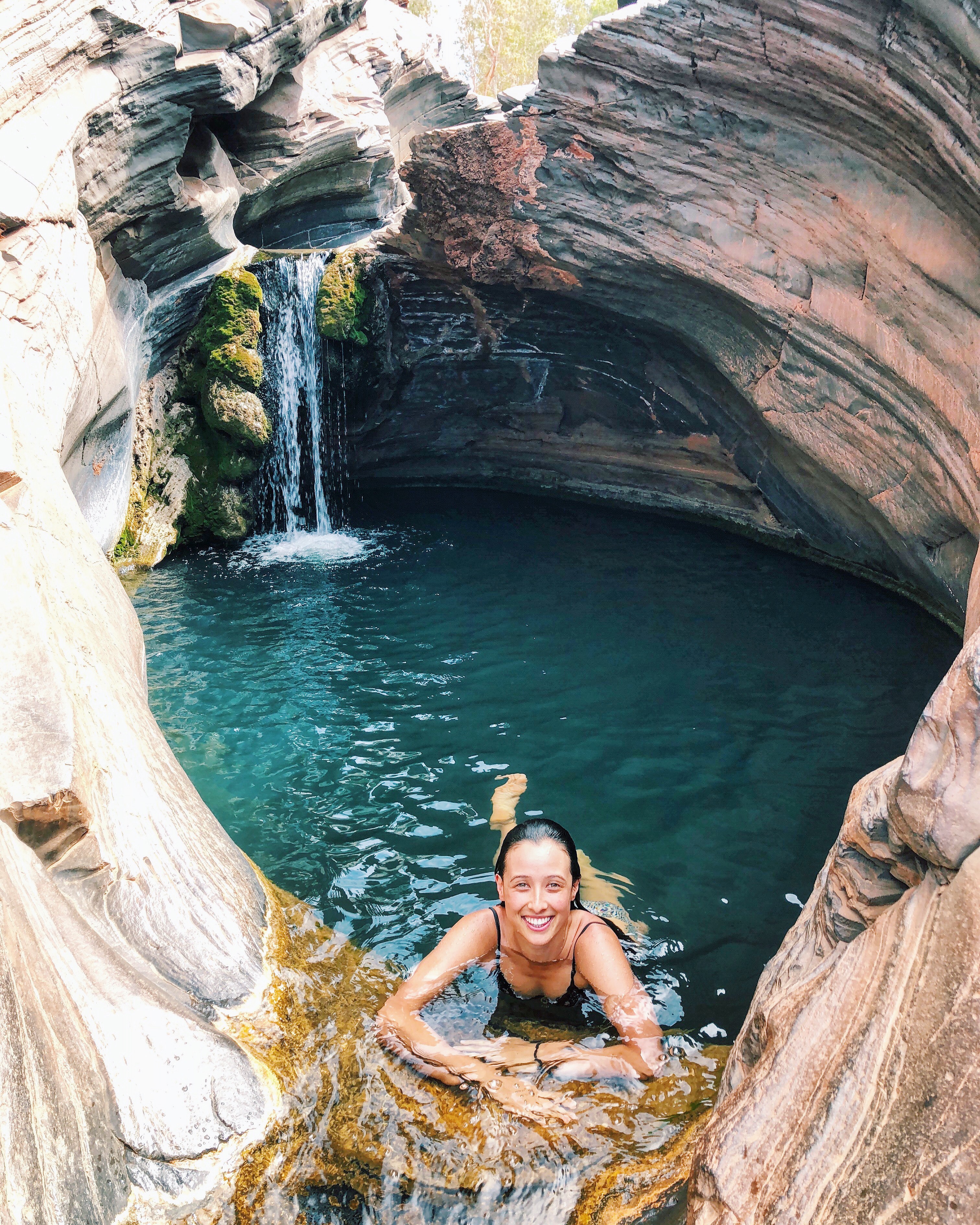 Karijini has to be one of the most uniquely beautiful places I have ever visited. In 2017 I signed as one of the Youth Ambassadors for Tourism Australia's online initiative Aussie News Today, alongside Linc Lewis and The Honey Badger. We had the chance to travel about Australia reporting on all of the fun, quirky, weird and wonderful stories that Australia has to offer. First stop was Western Australia!
Exploring WA was at the top of my bucket list so I was pretty stoked when we were sent there first. Linc Lewis and I were on the Karijini trip, we flew into Perth visited Rottnest Island (of course got a selfie with a QUOKKA) had a couple of days there and then flew to Paraburdoo where we met our phenomenal guide Brent (aka Pikey). There's a few places to stay when you're exploring the Pilbara; we stayed in cabins at Tom Price. Pikey works for The Flying Sandgroper who were exceptional throughout our entire trip, I can not recommend them enough. Not only were they fantastic guides but genuine top blokes, CAN COOK; the food was delicious, great chat and super accommodating.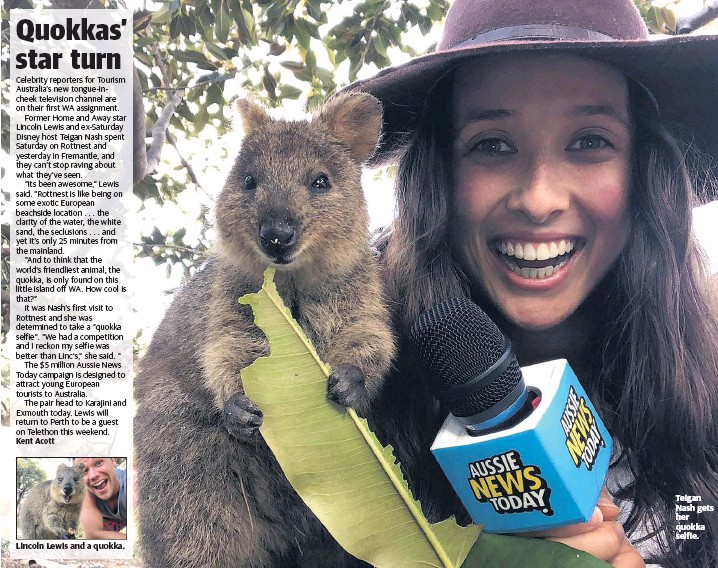 We visited Karijini in September and the weather was perfect. It gets pretty toasty in the middle of the day but it's nothing a quick dip in one of the fresh water holes can't fix. We were in Karijini for 4 days which was the perfect amount of time to slowly make our way around the different gorges, with the help of Pikey. I don't think we would of been able to get around if we didn't have him! 
Visiting:
Dales Gorge
Fortescue Falls
Weano Gorge
Oxers Lookout
Hamersley Gorge – Which leads you to Spa Pool
Joffre Gorge
Hancock Gorge
Kermit's Pool
We joined the guys at West Coast Oz Tours for a full day of Canyoning. We literally journeyed to the centre of the earth, where we were surrounded by some of the oldest exposed rock on the planet. We had so much fun meeting other travellers from around the world and from around Aust. It was a pretty adventurous day we got to go down a natural rock slide, abseil through a waterfall (which I was actually quite scared to do), rock climb and float down the gorge surrounded by the most beautiful exposed rock and sun beaming down!
One of my favourite spots was Spa Pool. It's literally a pool shaped like a love heart! It's not the easiest spot to get to, we ended up swimming over and climbing up the slippery rocks to get to the pool… WORTH IT!!! We were also lucky that no one else was around when we visited. Spider walk was a lot of fun, you have to climb like a spider between two rock walls to make it to Kermit's Pool. 
A moment that really stuck with me was walking into a huge rock amphitheatre, myself, Linc and Pikey didn't say a word to one another. Surrounded by billion year old history, you could hear the wind whistling through the rocks. I remember we all separated and sitting in silence for about 30mins. We had the entire place to ourselves and it was just such a nice way to decompress after a long day and truly appreciate the land. Karijini is such a special place and if you find yourself in WA then I would highly recommend visiting.
So what should you pack if you're visiting the Pilbara?
It gets really hot- sunscreen, hat, sunnies
Old clothes. It's dusty, YOU ARE GOING TO GET DIRTY!
Old shoes/ Reef shoes. You are going to do a lot of walking so make sure they are comfy!
Cossies! 
Backpack/ Dry bag. I wouldn't recommend bringing a 'handbag'… sometimes when you're climbing you need both hands.
A GOOD ATTITUDE! Be respectful of the land- take in all of its beauty!
FLYING SANDGROPER – Pete and Pikey are THE BEST
https://flyingsandgroper.com.au/ 
WEST COAST OZ TOURS – 
https://www.westozactive.com.au/ 
Until next trip!
TEIGS