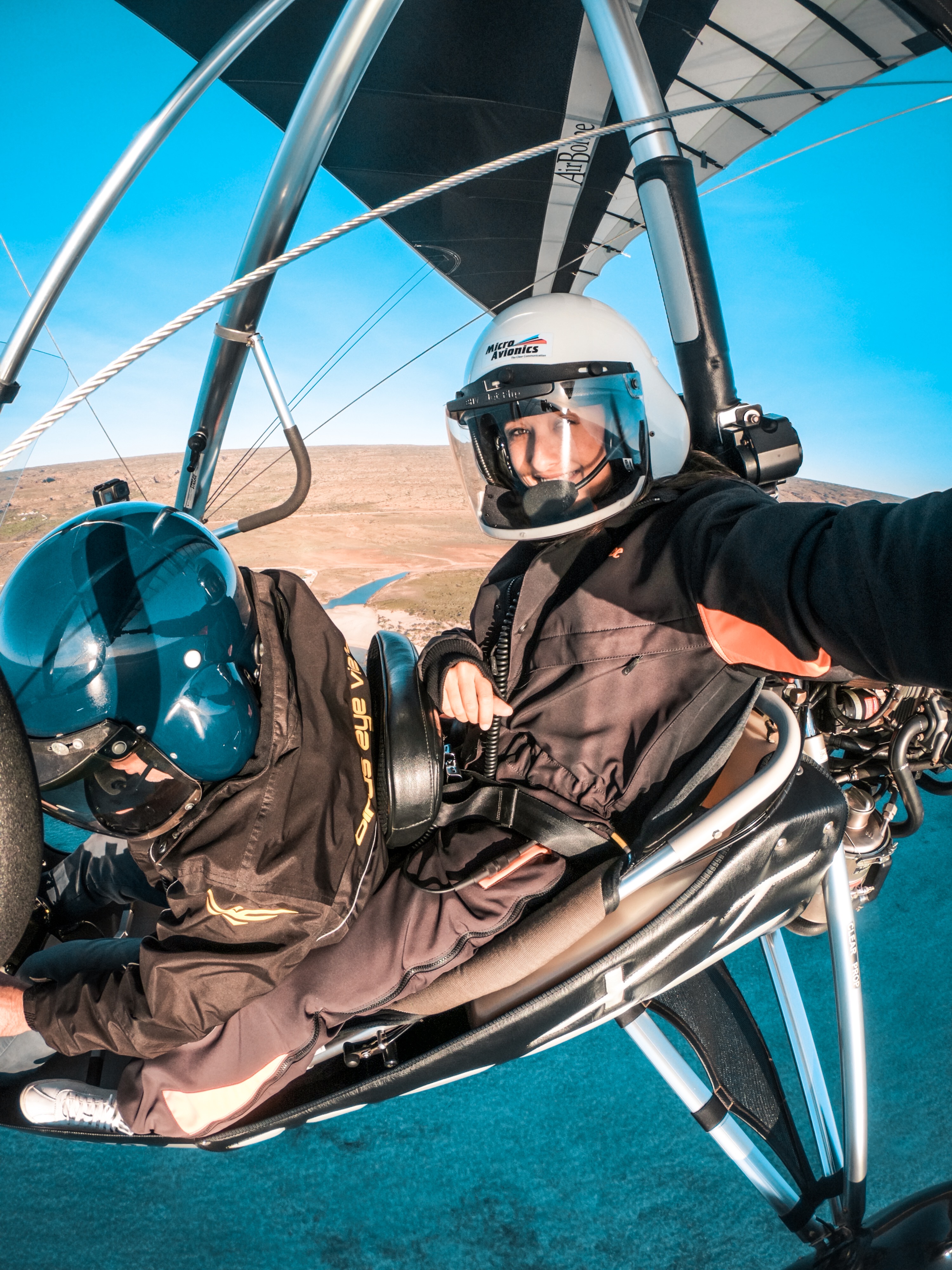 At the top of my bucket list has been to swim with Whale Sharks in Western Australia's Ningaloo Reef. TICK!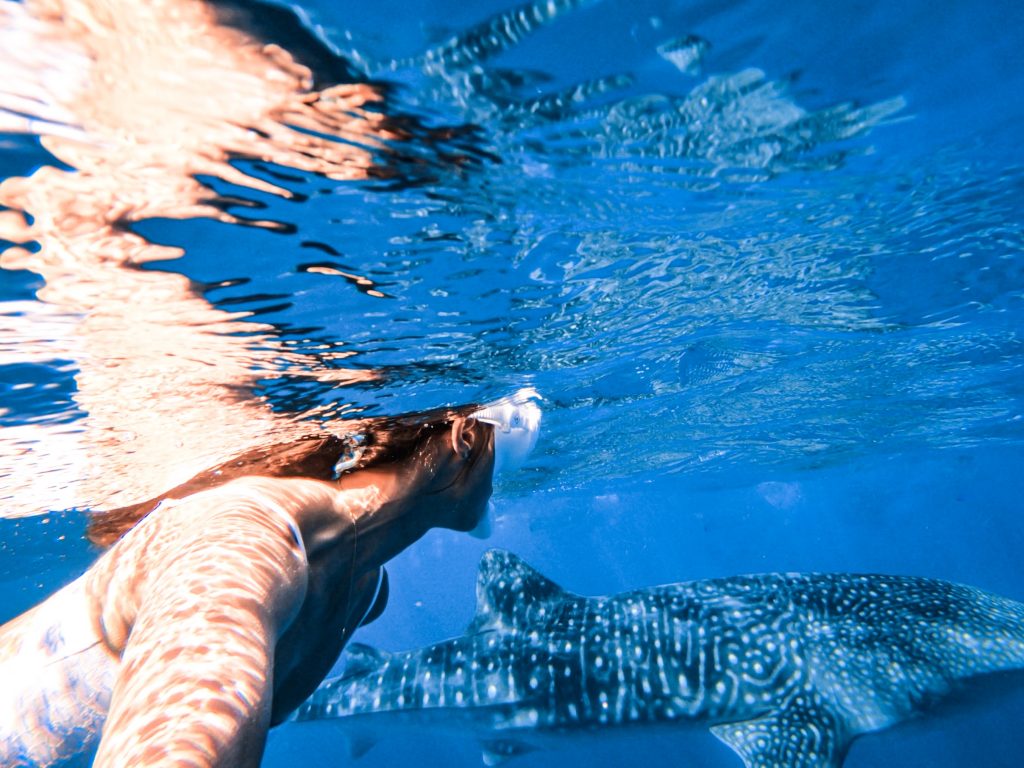 In August this year GoPro organised for a group of us to head to Exmouth to explore the beautiful Ningaloo Reef. It was a secret mission and one I have been bursting at the seams to tell you about! Not only did we get to explore the Reef from the sky to the sea but we also had something new to play with. #GoProHERO8
Microflight
Our adventure started in the sky and this is something I would highly recommend doing if you get the chance. I didn't really know what to expect but this was pretty exhilarating. Our group went up at sunset and it was absolutely breathtaking to see what the Reef had to offer from the sky. We saw everything from sharks, manta rays, humpback whales and dugongs.
Scuba Diving
Next on the list was scuba diving. I am not going to lie, my first dive was terrible! I didn't have enough weight on and I spent the entire time FAFFING about trying to sink… what a rookie! My buddie Dev spent the whole time trying to find me and all along I was just above her head. The second dive went a lot smoother. We didn't come face to face with any big fish or sharks but we got to swim through some cool rock caves.
MIND BLOWING DAY
This was the day I was waiting for…
Swimming with humpbacks is one of the most remarkable experiences I have ever had.  Excitement bubbled up inside of me when the skipper told us to gear up and slip into the water. We gently dropped in the water trying not to make much noise, if you splash it scares the Humback's off. Then the most magical moment happened. Two Humpback Whales appeared right in front of us, gliding in the water in complete unison. You can literally hear us all screaming with excitement in the video.
The bar had been set after that first encounter and I never imagined the day to get even better. Another Humpback came so close to us and started dancing, spinning and twirling right before us. I always knew that Humpbacks were big but being in front of one really puts in perspective just how large they are in comparison to us. With these encounters we weren't allowed to swim too close to the Whales or free dive. This is to protect the Whales and us!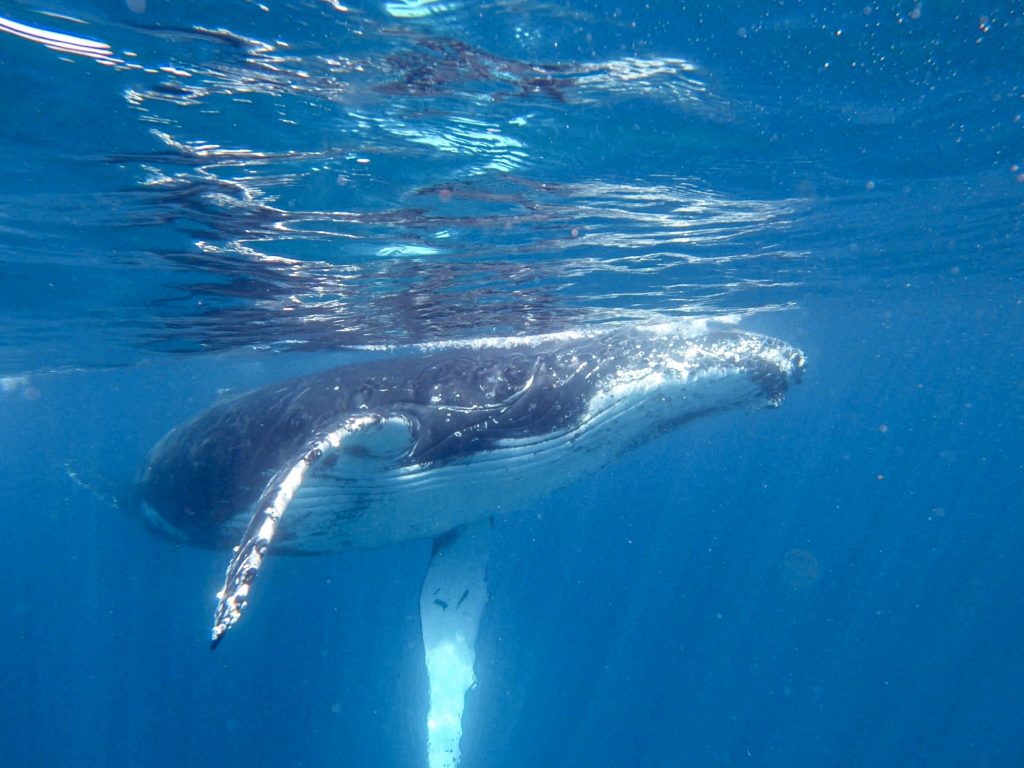 After swimming with Humpbacks our skipper found a squadron of Manta Rays who were feeding. They reminded me of birds of the sea, so majestic! Placid creatures just soaring through the big blue. We were able to free dive with the Manta's and it was just such an unbelievable experience.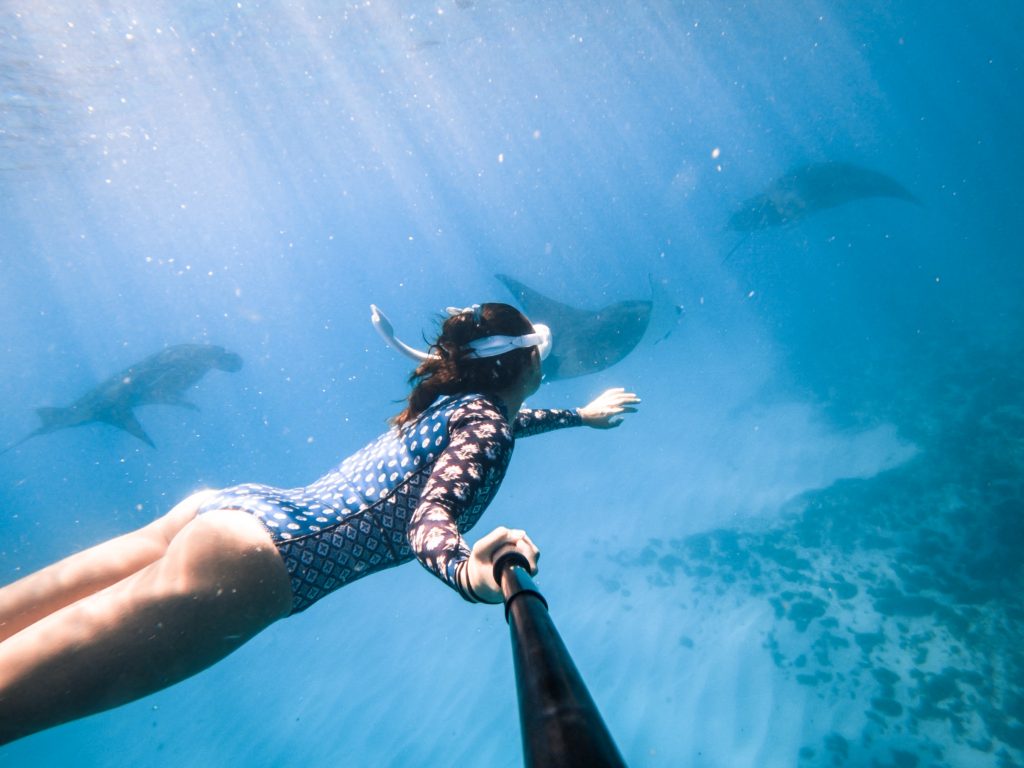 As the day continued so did the pinch me moments. I mentioned that at the top of my bucket list was to swim with a Whale Shark. Our awesome skipper radioed a few boats and I think I nearly jumped out of my skin when he said he had found 1 Whale Shark just cruising along the Reef. Whale Shark season was basically at the tail end so for us to see one was rare.
My heart was racing at a million miles per second. We jumped into the water and had to swim over to where another group was swimming beside it. They then passed it onto our group and we I got to swim with a Whale Shark…I still can't believe that this happened! What an absolutely beautiful creature, so placid and docile and didn't mind us swimming along side of it.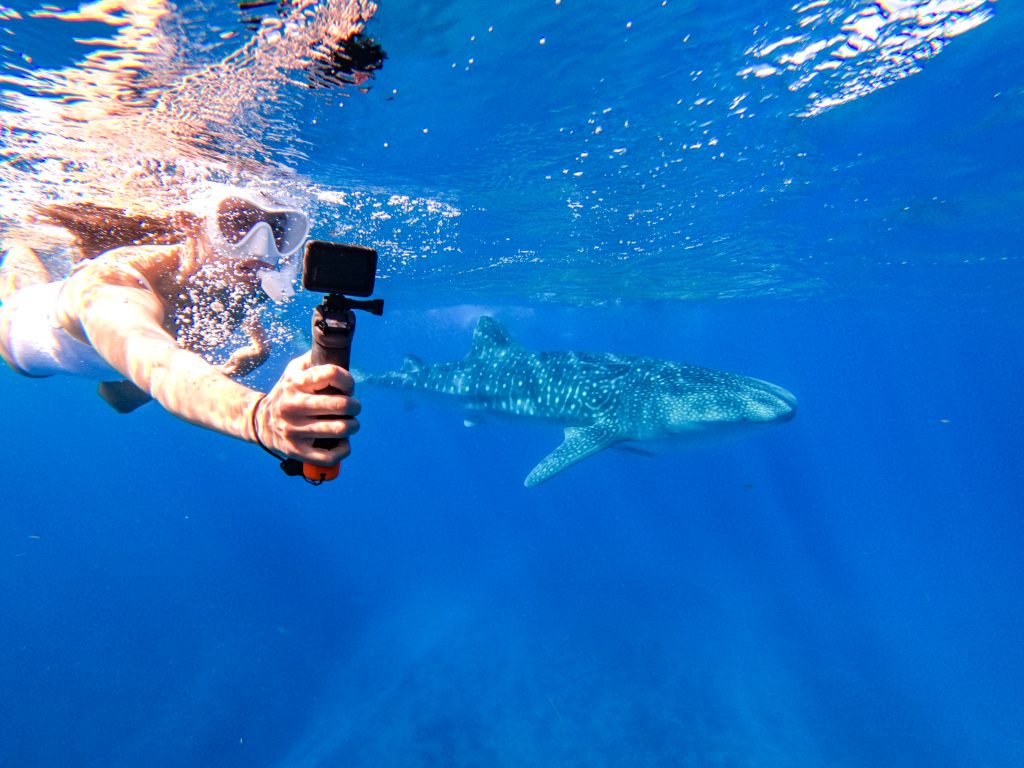 This was one of the most unbelievable days I've ever had in the ocean. I have always loved the ocean having grown up right by it and this year when I got my open water cert. my eyes were opened up to a whole new world. There is something so humbling about the ocean.
A huge thank you to GoPro and Western Australia Tourism/ Australia for making this happen! It's always so cool to have all of these wonderful moments captured. Not to mention the new #GoProHERO8 is phenomenal!
One of my favourite features is the time warp into real time. All you have to do is click the screen during your time warp and it puts the video into real time, then when you click the screen again back into the time warp.
The stabilisation is literally like butter, taking it up on the micro-flight which was bumping at times really put it to the test!
The photo and video quality is amazing and there's no housing which makes it super easy to attach to your favourite accessories.
Click here to check out the new GoProHero8 for yourself
Lots of love T x